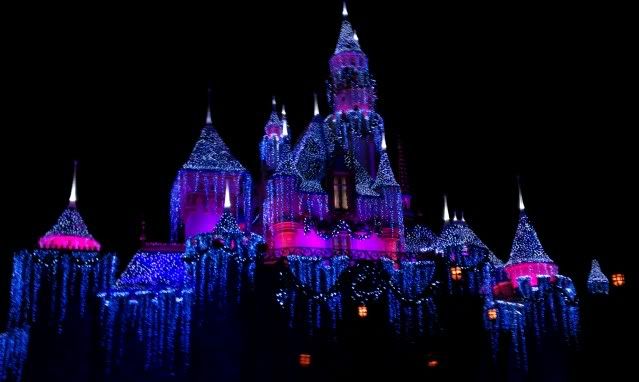 (the Castle at night!)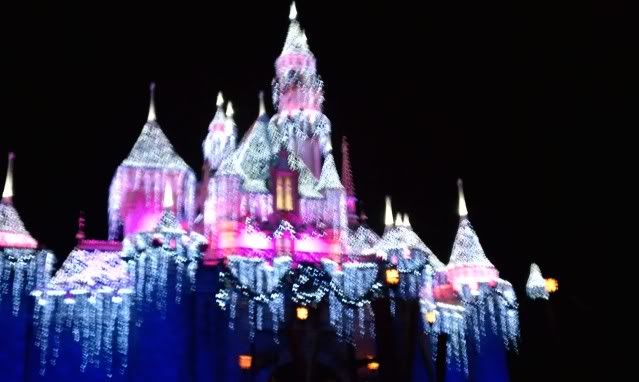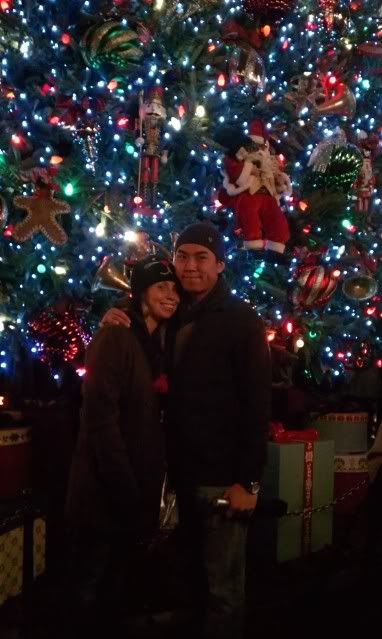 It's no secret that Rodger and I love Disneyland. And Christmas. Put those two together and you can imagine how happy it makes us. We went two times before Christmas.
If you have ever been to Disneyland when it is decorated for the holiday then you know how magical it is. They really do everything perfect there. From the decorations to the snacks to the dressed up characters to the souvenirs they truly leave nothing out.
The best part of going to Disneyland at Christmas is the firework show. They play Holiday music and have colorful coordinating fireworks. And at the end the make it snow! The push out little bubbles and the street goes quiet and they play this beautiful version of "White Christmas". (You can also see the firework show through this link). We watched the fireworks show both times we went (it only snowed once because of the wind) and it really was magical. We stood there in awe and in Rodger's arms I just felt so safe and happy. That Disney, they do it every time.