When I think back to one of the happiest parts of going to Hawaii I think of our journey on "The Road to Hana". I think I mentioned before that something about that day and that road was so peaceful and calming to me.
My memory of that day will always be sitting in my swimsuit in the passenger seat of the Mustang with the top down, listening to Frank Sinatra's "The Girl From Ipanema" on repeat with the wind blowing my wet hair around. My stomach was full of fresh pineapple. I loved the green landscape with the ocean smell in the air, and the rain falling sporadically but hard. There was so much beauty and as I took it in I decided that God must have had a hand it creating such an ideal spot.
Taking all of this in made my mind and body feel so calm. I don't know how to describe it except to say that I felt by body being washed over with the feeling of peace.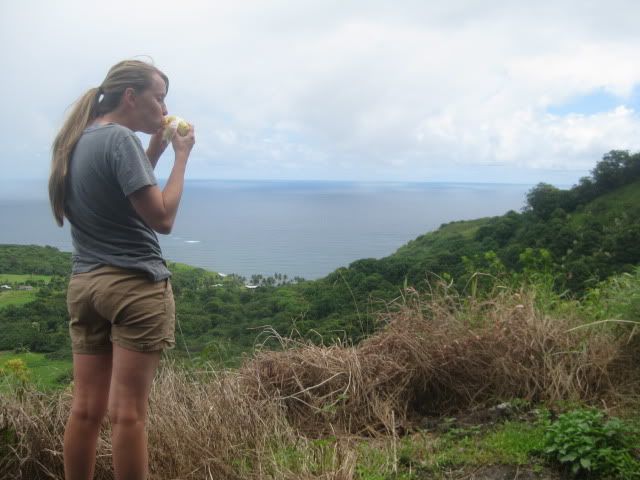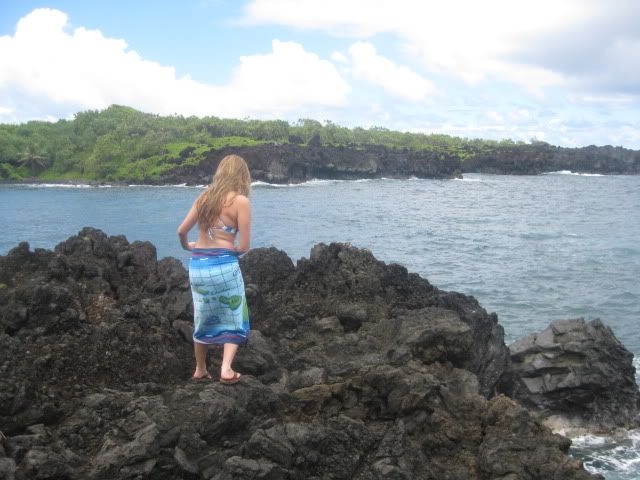 As I was looking through my receipts from Hawaii I found a piece of paper that I had written on, that I had totally forgotten about. I wrote the below while on the "Road to Hana".
"God exists in the best part of me, of all of us, He is in the unscathed, untouched, pure part of us where we have the ability to make the best decisions. God is the best of everything."
I will always remember that day and the feelings I had along that road.
(I will always remember that night as well because we got engaged.)