This is Malachi.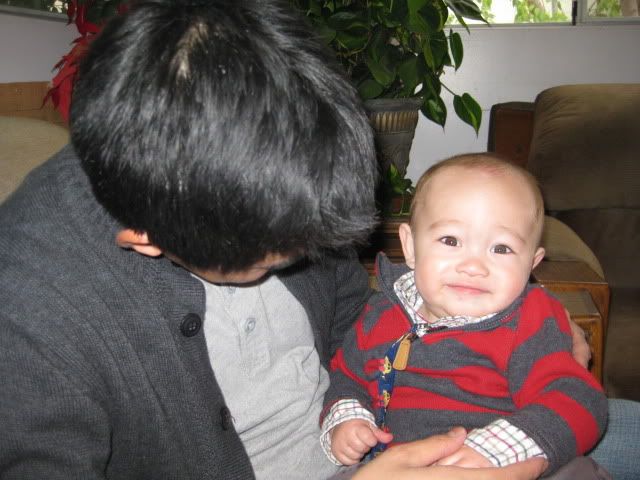 He is Rodger's cousin Mindy and her husband Matt's baby.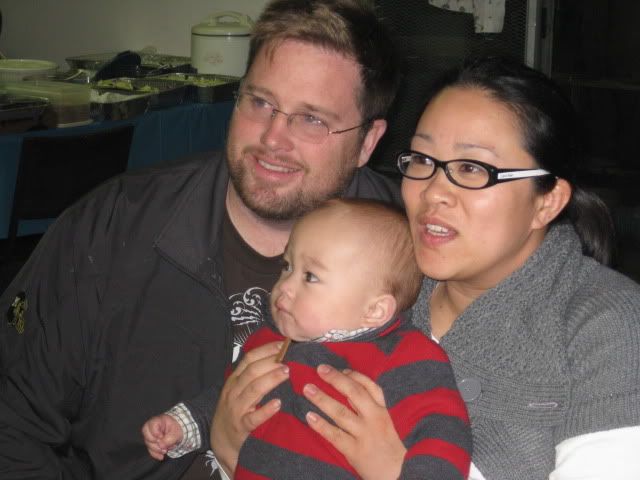 Pretty stinkin cute, right?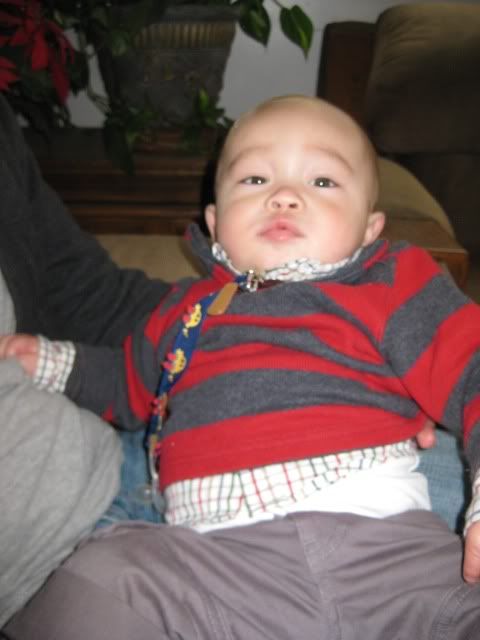 Two weekends ago we got to celebrate his first birthday with him. His birthday is actually the day after mine.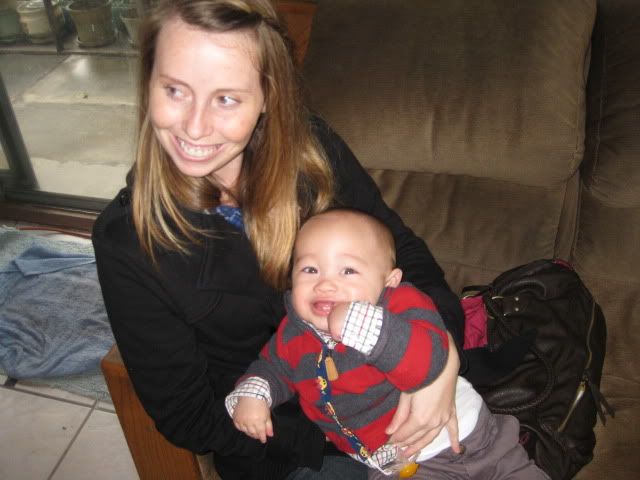 Someday when Rodger and I have babies I hope they look like him. He is beyond adorable. And I think he likes us too.
Someday it will be fun to have a first birthday for our own son or daughter.
When I look at these pictures of Rodger holding Malachi I think that someday can't come soon enough.