I got my hair colored today.
It had been awhile.
Before
After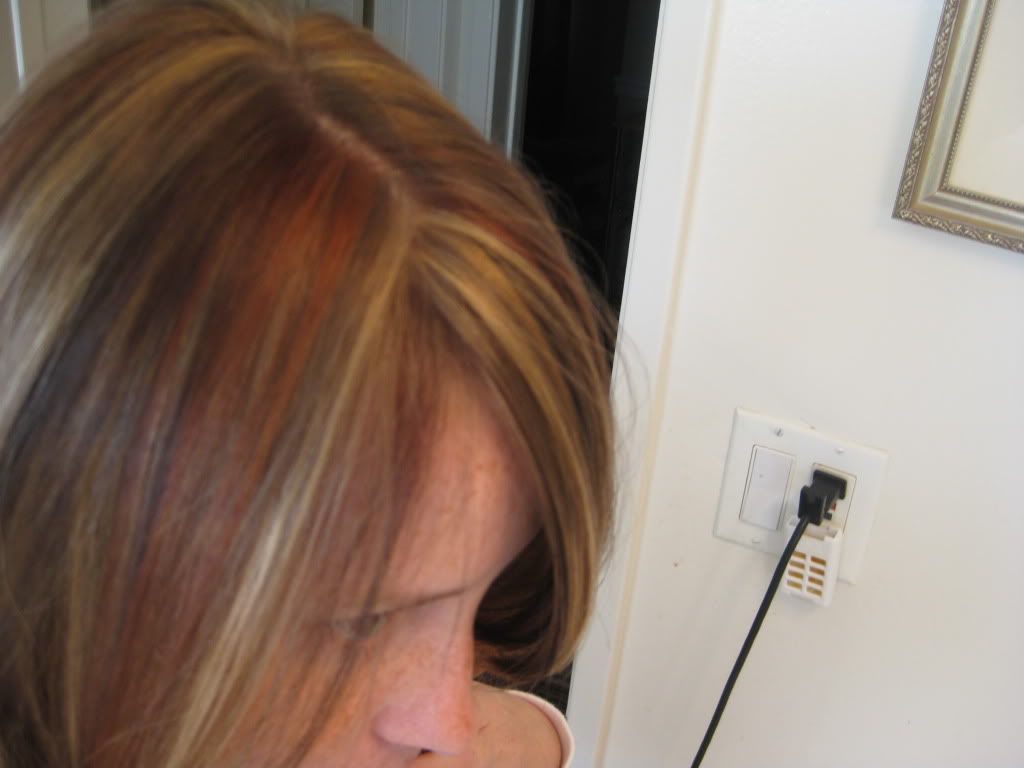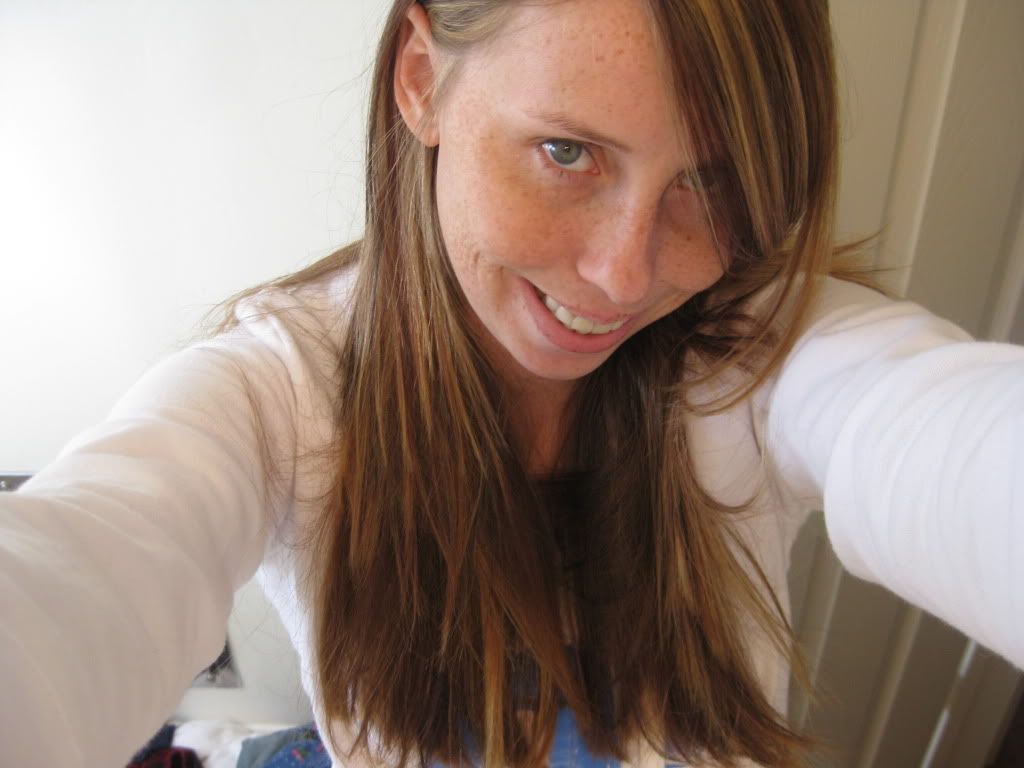 I am very thankful for my wonderful friend Dominique, who always does great things to my hair and my eyebrows and doesn't judge me too harshly for the way I treat my hair. And she has joined me on this many year adventure of growing out my hair.
This girl is a great talker, listener, hair washer, artist, and friend.
If you are looking for someone to do your hair she's your girl. Hire her for a wedding and she will knock your socks off. The "do" she gave me for Vickie's wedding is my all-time favorite. I can't even imagine how great my hair will look when I get married thanks to her. So if you need a hair girl, try Salon Charisma.
And one more reason I love her, she has been doing my hair since I was 21 and up until last month I have been pronouncing her name Dah moe neek, and she never corrected me.
I now say it correctly.
And I love my hair. When I said lets do some red streaks, she knew exactly what I envisioned.