It is the end of our second day here. We are having a great time. Every part of this island is beautiful, well at least all the parts of it that we have seen so far. We heard today that 80% of Maui can only be seen by helicopter which means we will not be seeing 80% of the island because I don't do helicopters.
We started off today with a free hotel breakfast where they talked to us about the different tours that we can sign up for, none of which we did. We were only there for the free breakfast and raffle, which we didn't win. After breakfast we went to the beach and relaxed. I love that the beach is just steps from our hotel and can be seen from our hotel room.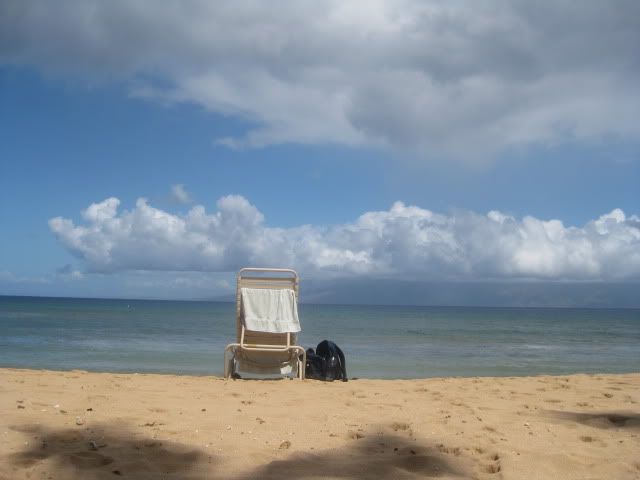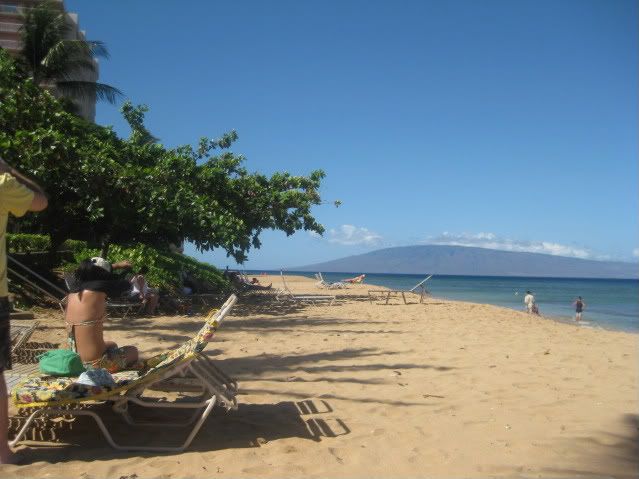 The beach in front of our hotel. The island you see is Lanai. Lanai and Molokai are two small islands off of Maui. Molokai is to the right of our hotel.
The sand is soft, the water is warm. What could be better?
After the beach we went to the Lahaina Cannery Mall and shopped and I rented snorkel gear for the week.
Today's big event was the Molokini Crater snorkel trip that we signed up for. We left from Maahela Harbor. We went on the "Pride of Maui" boat. When we got there we were told that weather conditions weren't good to go to the Crater, too cold and windy so instead they took us to a cove to snorkel. The boat ride was fun and the snorkeling was so cool! There were a lot of different fish to look at and the water was warm enough to swim around in, made even warmer by the wetsuit shirts we rented.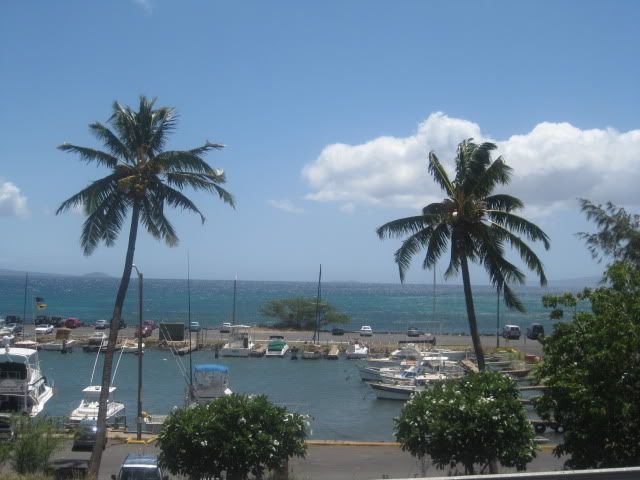 The harbor where our boat left from.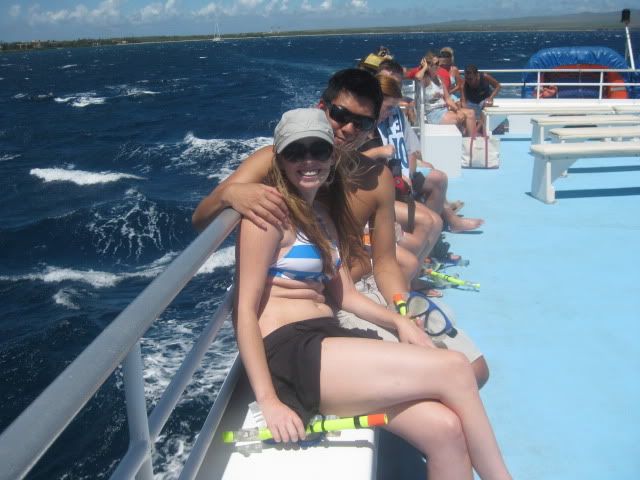 On the way to the cove to snorkel.
Two of my dreams were realized on this excursion. I have always wanted to jump off of a boat and go down a slide off of a boat. Both things happened and they were as fun as I had imagined.
There was a great lunch/dinner on the boat and the boat ride back was fun and relaxing and WINDY. We did get to see a sea turtle on our way back. It was huge and very cool to see.
Tonight we took it easy. The snorkeling and sun wore us out and we are still adjusting to the time change but we are having a great time.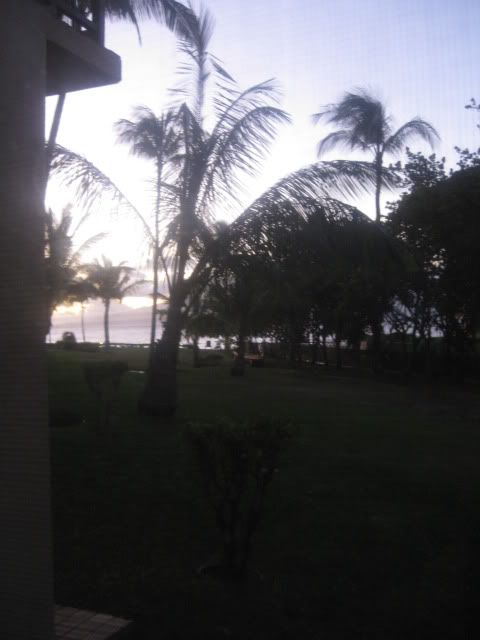 This is the view from our living room area.
*I wanted to upload more pictures but both Blogger and Photobucket are being slow. Hopefully tomorrow they will be working better and I can upload a lot more pictures but I hope you can see from the ones that I posted how beautiful it is.