Maui just gets better every day.
This morning we went snorkeling on our own at a beach just north of our hotel. It was great, I can't even describe it. It was just such a cool experience swimming and floating through the warm water seeing so many differnt kinds of fish. We saw more fish than the boat snorkeling trip yesterday. It was a little rough climbing down to the beach and I fell and scraped my leg but it was oh so worth it. At one point when we first got there and had just gotten out of the water for a little rest it started to rain and we had to run and cover our stuff. After that we just left everything but towels in the car. At one point while we were swimming around a man swam by us with a fishing spear pointed straight out. That was entertaining, we had never seen anything like that before. The snorkeling was great and I think that we are going to go every morning for the rest of the trip.
This is me after the snorkeling. I am covered in the red dirt/clay of the rocks that we climbed and you can see my "war wound" on my right shin. I think that we will call this picture "hot mess".
A little later in the day we drove up to Kapalua which is an upper scale area of Maui. This is a view from the "Plantation" where we parked to take pictures.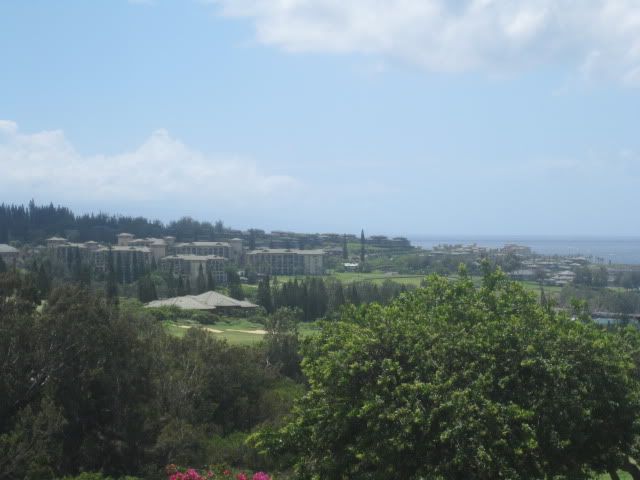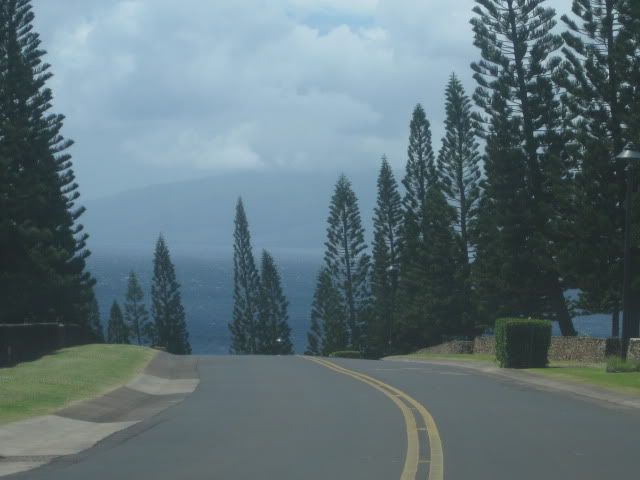 After the drive we took a nice little Maui nap and then went out and relaxed by the beach in front of our hotel. It was another beautiful afternoon. I love the way the sun glimmers off of the ocean here, it makes the water such a beautiful color. The relaxation doesn't stop here.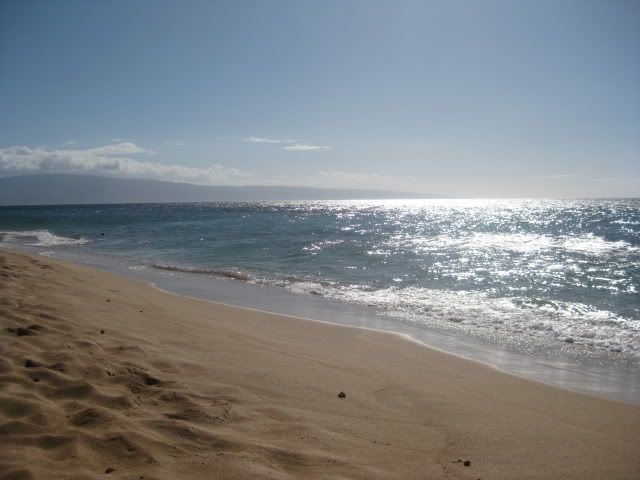 For dinner we drove into Lahaina and went on Front St. It is full of restaurants and little shops. We did some souvenier shopping and ate dinner at "Kimos" and had fresh fish.
This is Front St.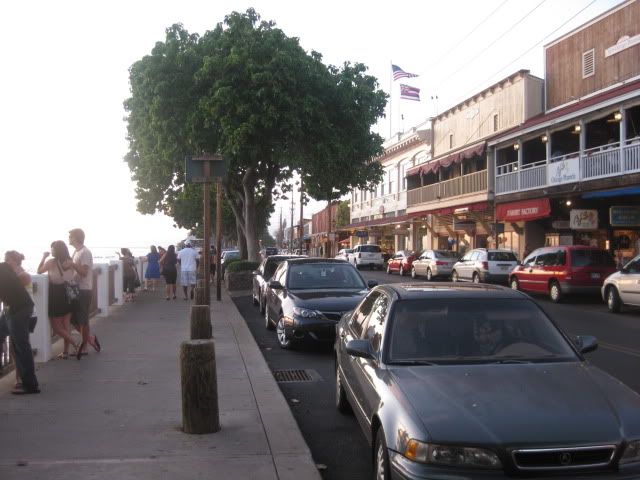 We got there just as the sun was setting. Like I said Maui just gets more beautiful every day that we are here.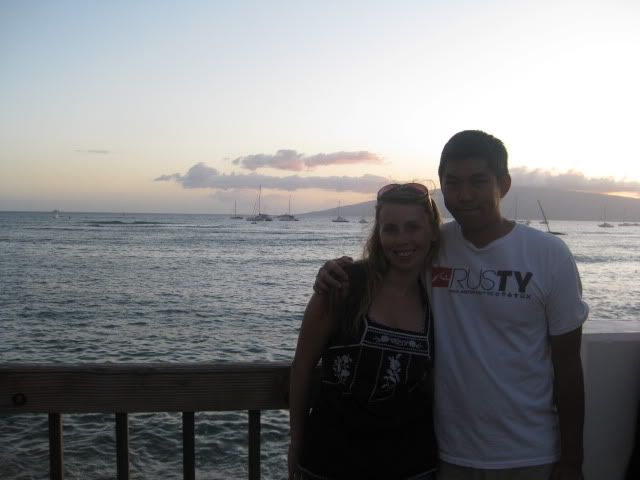 Here is a picture of Rodger's dinner, mine was similar.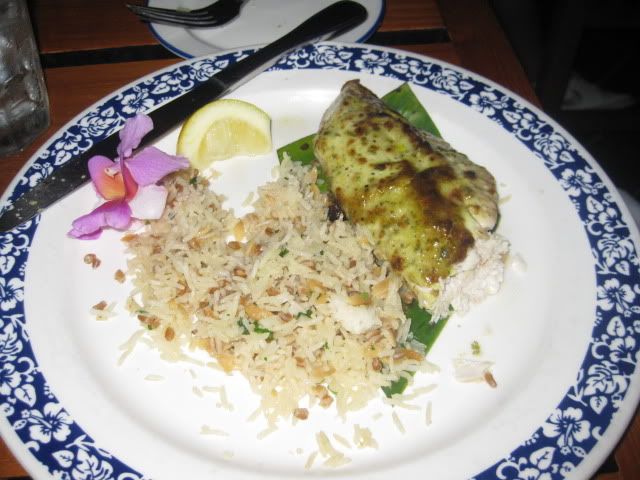 We are having such a fun time here and really just taking the trip as it comes. We don't have anything planned out, we just do what sounds fun. So far we have really enjoyed the snorkeling and just being by the water.