When we drove to San Diego two Saturdays ago we ran into a lot of traffic. The entire way there we didn't go 15 minutes without being in traffic. We made the best of it enertaining eachother but then something else started to entertain us.
We saw this and we were lucky to be in traffic next to the car for good amount of time. Laughs, laughs, laughs.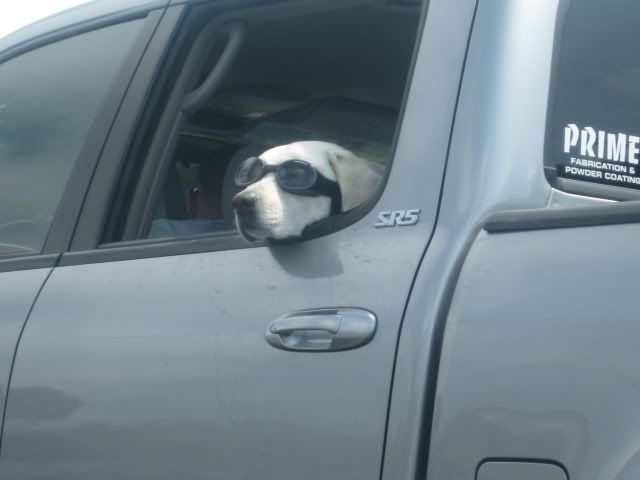 It only could have been cuter if it was a cat.