My aunt and uncle have seven cats. That's right seven, five of which are kittens.

Last summer my aunt decided to do a good deed and take care of some kittens that were born in her backyard. She would put food and water out for them and look out for their general well being. A couple of months ago one of those kittens had four kittens of her own but my aunt was unsure where they born. Vince and Peggy decided to get a new kitten as a couple of their older cats had passed away in the past year. The irony of them buying a kitten while four of them were someplace unknown in their backyard makes me laugh. A couple of weeks ago they decided to bring all of the kittens inside.

They already had two grown cats bringing their grand total to SEVEN cats, which I actually don't think is that bad. I believe that at one point when my sister moved home with Moe and Stan that my parents had seven cats. (They have four now.)
These are some of the "Gerlach Seven". Sadly I am missing a picture of big sweet Sophie and one of the kittens, Lorenzo.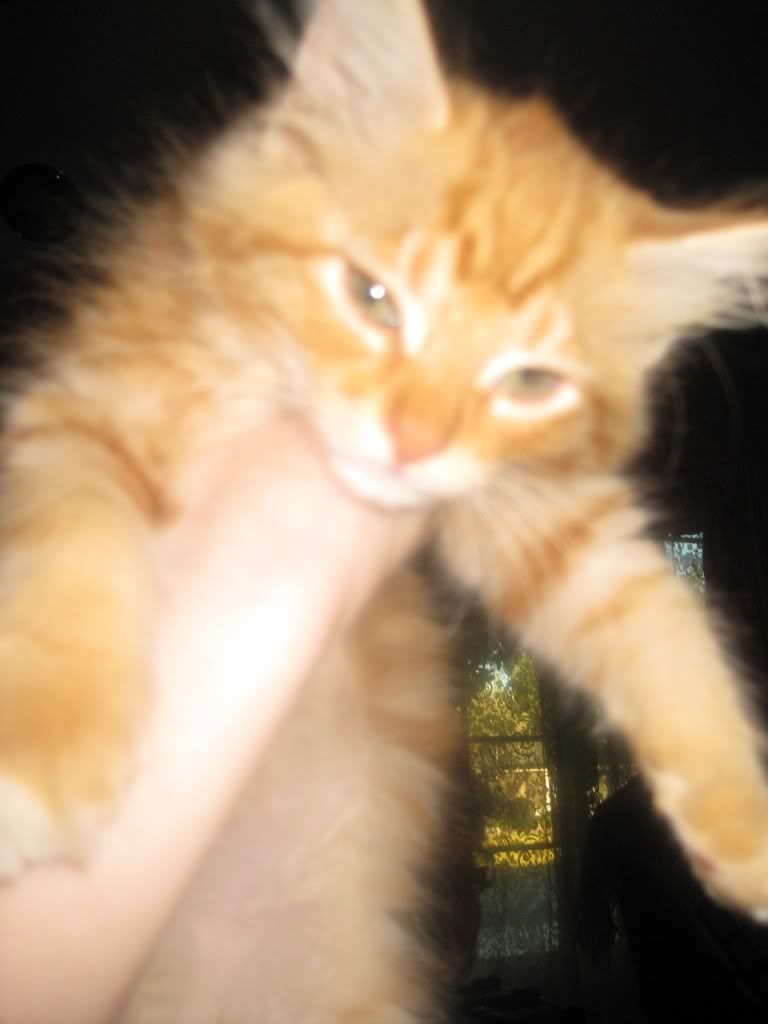 Joey
Jackie Gerlachie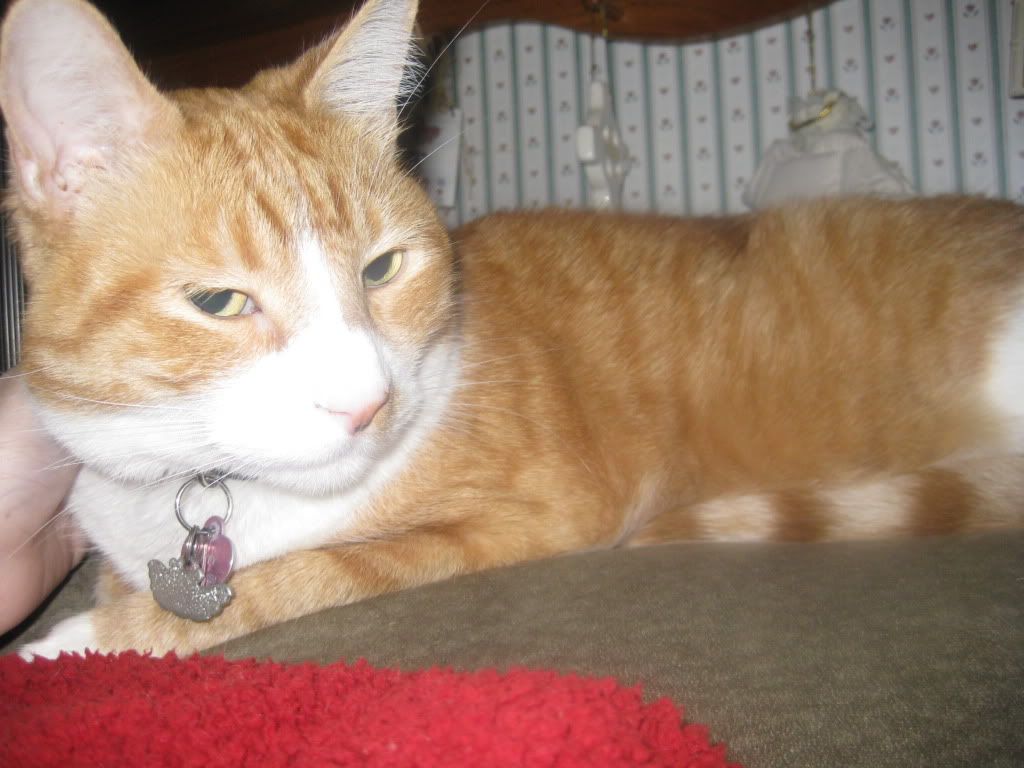 Big Rusty,
he and I have a love-hate relationship. I love him, he hates me.




Kramer and Johnny (
if I was clever enough I am sure that I could make a very funny LOL Cats picture out of this). Poor Kramer, he had a virus that did this to him.


So this is them. Mainly I just wanted my mom to see the pictures I took of them last night but thought others might enjoy them as well. They are extremely cute. I think there could be a reality show on Animal Planet about them and I could be the quirky cousin that comes over to play with them and, of course, to steal avocados.