Today my parents celebrate 31 years of wedded bliss.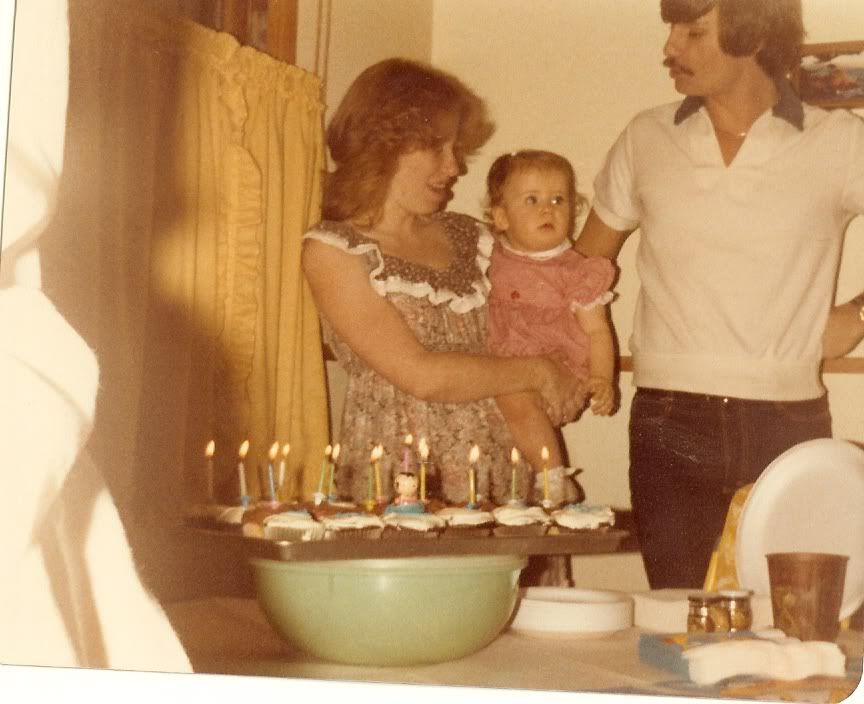 This picture doesn't have anything to do with their wedding. But I thought it was really cute, you know young parents, first baby, lots of love.
And it also illustrates the fact that there are too few pictures of just my parents and it I couldn't find a wedding photo. Shouldn't one of those be framed in the house?
Happy Anniversary Mom and Dad! Thanks for being a good example for married life.
For a funny story (at least in Vickie's opinion) about my anniversary gift to them go here-
http://totallymajor.blogspot.com/