My grandpa turns 86 today. In his case 86 years young.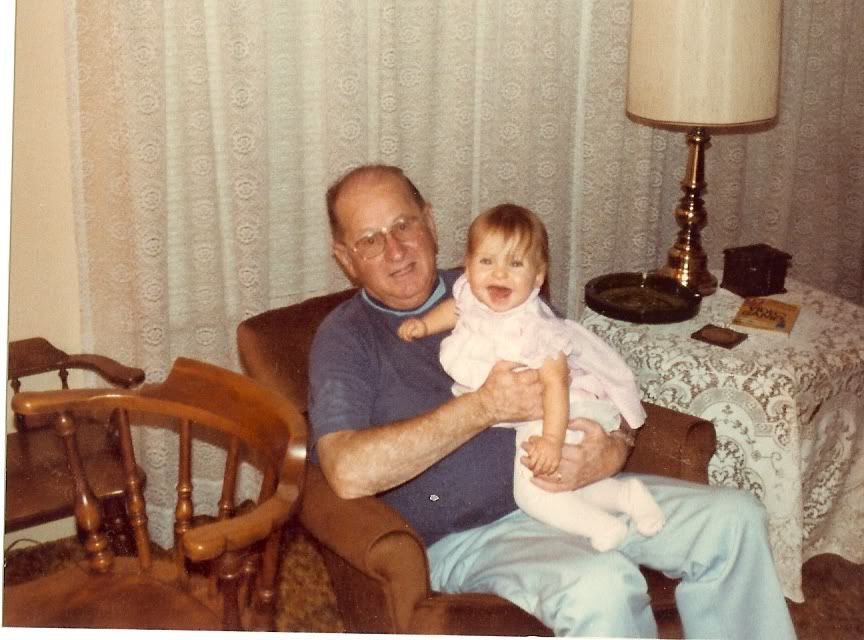 He's a fun grandpa, always has been and I love him very much.
I found this picture the other day and I love it. That's my grandpa.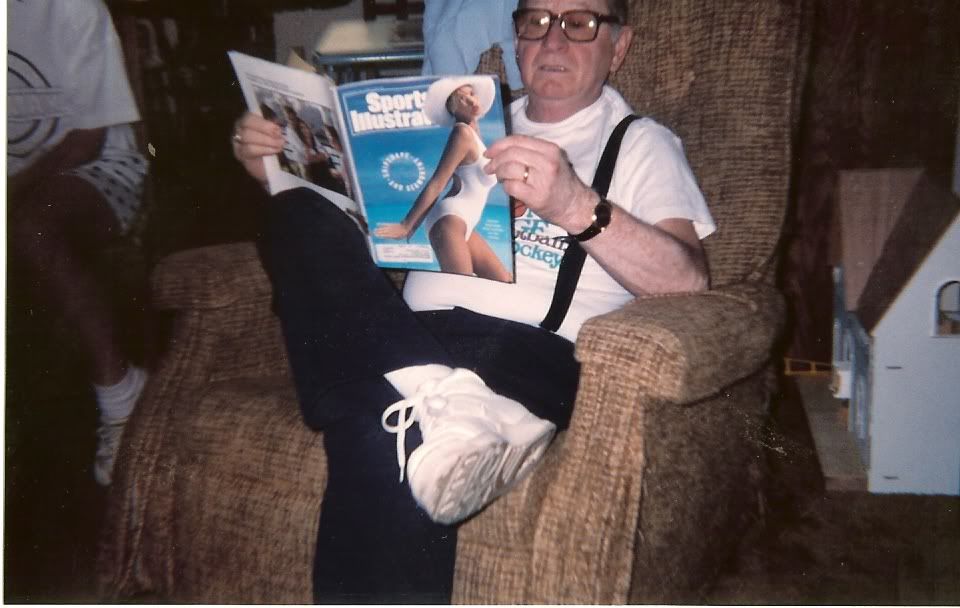 I love that my grandpa always wears suspenders. And I particularly love the Santa suspenders he wears at Christmas.
Happy 86th Birthday!