Thanks to Rhona I now have a table for my apartment, (for those keeping count this is the second piece of essential furniture that the Harrisons have provided). It was one of the last pieces of furniture that I needed for the place and it fits perfectly.
This is our first dinner at the table.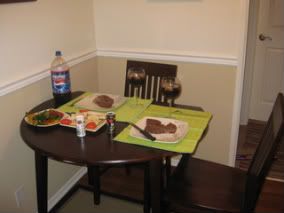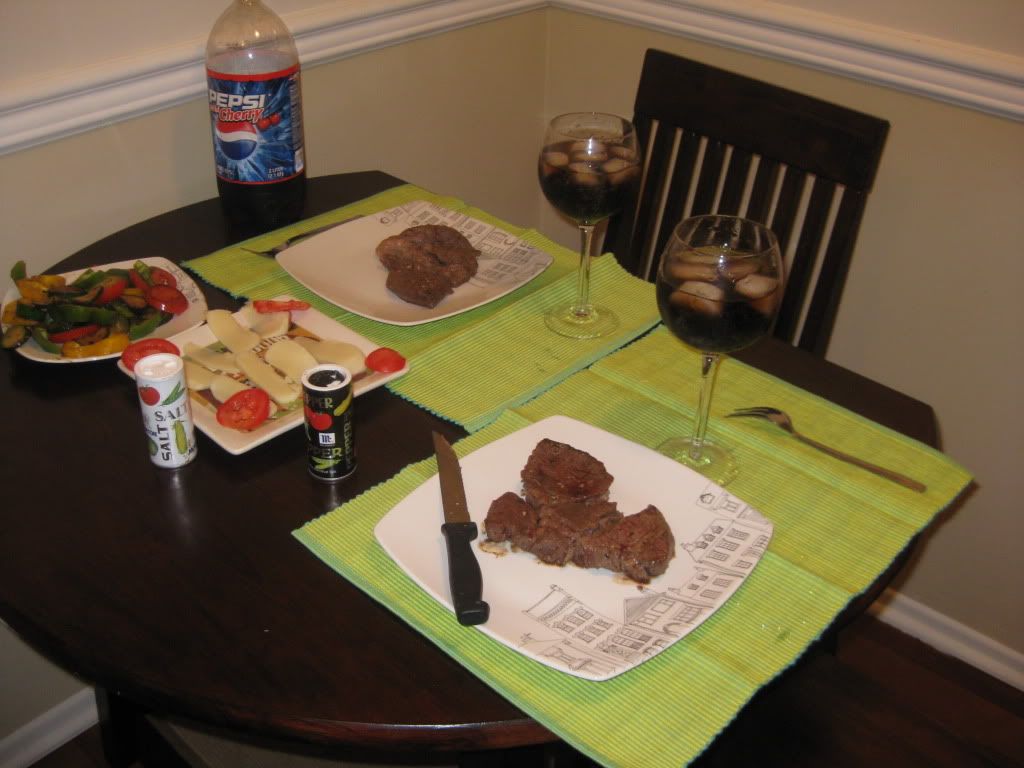 I think it's going to work out very well.
Thanks Rhona for the great deal!