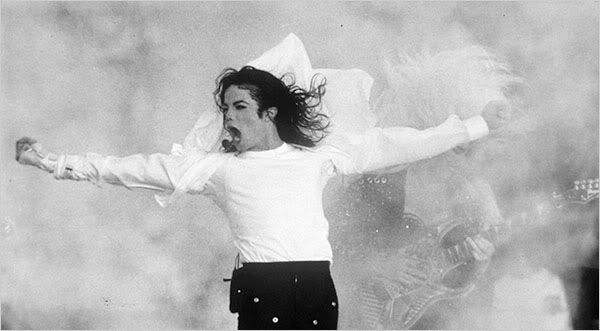 I am not the world's biggest Michael Jackson fan and I am not heading down to UCLA to stand outside the hospital, or to Holmby Hills to stand outside his house but like most people I have memories of listening to his music.

This is one of those events where you will always remember where you were when you heard the news. I was at work when I heard about Michael. When Princess Diana died I was sitting in the living room watching Jurassic Park with my parents and my Grandma called to let us know.

I remember that my family bought the "Bad" cassette to take on vacation. We were listening to it loud with the windows down and our neighbor was laughing at us. I remember watching his Superbowl performance and being awe struck. I loved watching renditions of the "Thriller" dance and of course listening to it on the radio every Halloween. Every time we drove to Solvang or up that way we would look out the window to see "Neverland". And of course, in not such great times for Michael watching his trial on the news and seeing him dancing on the top of a van. And seeing the woman releasing doves when he was acquitted. I can not claim to be the fan of his that she is but I can respect his talent and the impact he had as a cultural icon.

RIP Michael.