Here is my Christmas post (over a month late). I have been meaning to write about Christmas because I want to post the great pictures and talk about what a wonderful time was had but I am lazy and haven't gotten around to it. Today is the day though.
Christmas Eve morning started at my parents house watching my Mom and Vickie bake. They made zucchini bread (my favorite) and raisin bars.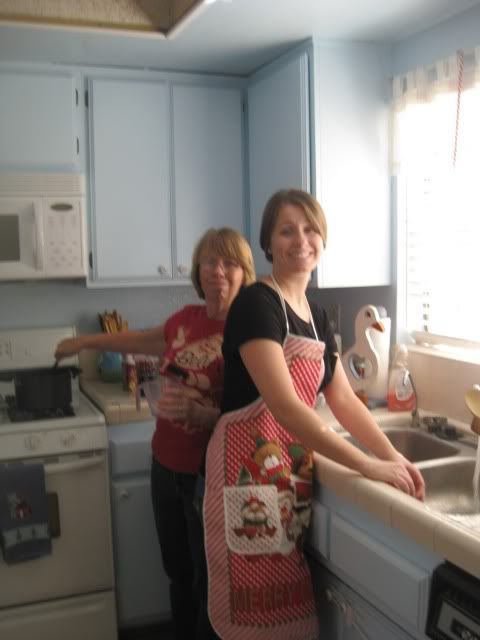 This year for the first time we had Christmas Eve at my aunt Peggy's instead of my grandparents. It was fun to switch it up a little. We had great food. My mom made chili (not Hormel), and my aunt and cousin Matt made potatoes and beef stew (not Dinty More).

Also included in the nights fun activities were some Bacardi shots. You know, for the good times.

Before
After

(As Matt says "You have to push though it!")
We had a nice time chatting, laughing, catching up, opening presents, and listening to my grandparents tell stories.
My cousins Matt and Cory came in from out of town and it was so fun for the whole family to be together for Christmas.
Early Christmas morning Rodger and I opened presents at the apartment. It was fun. Even little Sushi got presents after she tied herself up it a bow.
After that we went to my parent's house for breakfast to open presents with them and Vickie and Paul, always a good time.
The cats had a nice time also.
Next we went to my Grandma Creekmur's for lunch. Apparently I didn't take any pictures, so you will have to trust that it was a good time also.

This concludes my "wrap-up of Christmas".