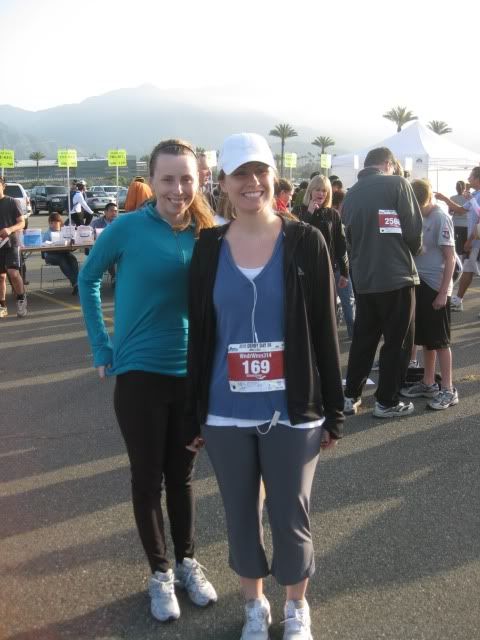 A few weeks ago Vickie and I ran in the Santa Anita "Derby Days" 5K. I hadn't been running as much as I had leading up to the 5K that I did in December so it was a little rougher but still fun.
This picture was taken a few minutes before some woman ran us over with her stroller. Apparently it's okay to run people over if you say "excuse me" half a second before you mow them over. Not to mention there were way too many people to be running with a stroller. I couldn't believe how many people participated in this race.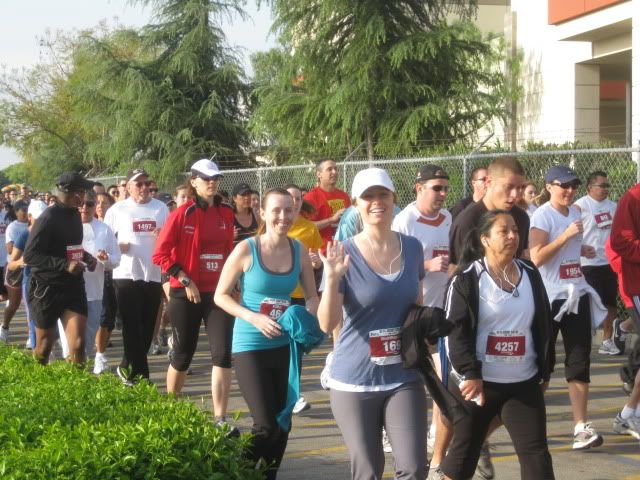 The run started in the race track parking lot then went across the street to the arboretum, through the arboretum, back across the street, behind the race track, through the tunnel into the race track, and we finished on the actual race track. They even showed us running by on the big screen like the horses.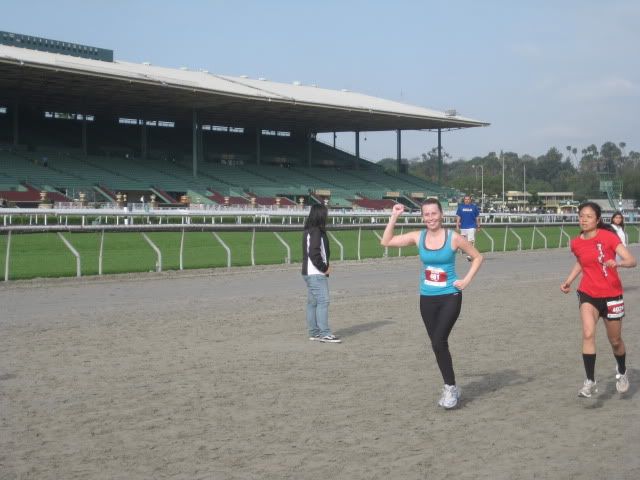 My finishing time was slower than my previous 5K and I didn't place in my age group but it was a lot of fun and it's always nice to have a sense of accomplishment. And it was great to do the run with Vickie.
Thanks Mom, Dad, and Rodger for coming out and supporting!
Next up the 5K in Rialto at the end of June.