I am finally getting around to posting about New Year's Eve. It was a great night and I have some fun pictures that I wanted to post so I don't know what has taken me so long.
On New Year's Eve my parents, Vickie, Paul, and Rodger came over to my apartment and we went to dinner at Bella Sera. It was so yummy. I love their food. Afterwards we went to see "Sherlock Holmes". A great movie. I was sad when it was over. I love Robert Downey Jr. and it was just very entertaining. I am already looking forward to the sequel.
After the movie we came back to my apartment for snacks and some game playing and, of course, to watch the ball drop. We played a rousing game of Taboo. We all had a great time playing and laughing. My parents won with Rodger and I coming in a close second and Vickie telling Paul that they were going to have to practice for next time.
We all enjoyed ringing in the new year (and new decade) together. It's a great tradition.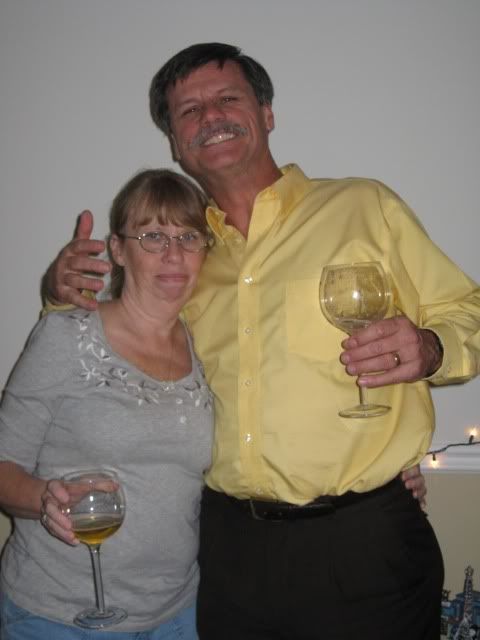 For my New Year's resolutions this year I am going to work on spending less money, becoming more organized, whining less (I whine without even thinking about it and I am sure it is annoying to others, I know it's annoying to Rodger). I also want to do more 5Ks, maybe even a longer race, take a spin class, and volunteer (Rodger and I are signed up for a Habitat for Humanity meeting in a couple of weeks).
And also I am resolving to take more pictures like this. Every time I see this picture I crack up.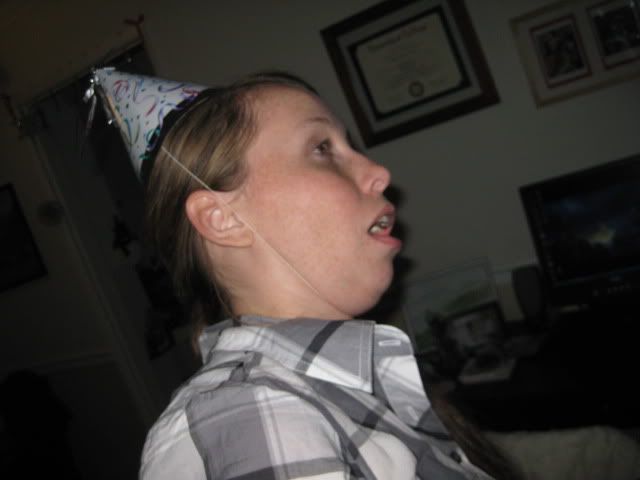 "Be always at war with your vices, at peace with your neighbors, and let each new year find you a better man."
Benjamin Franklin