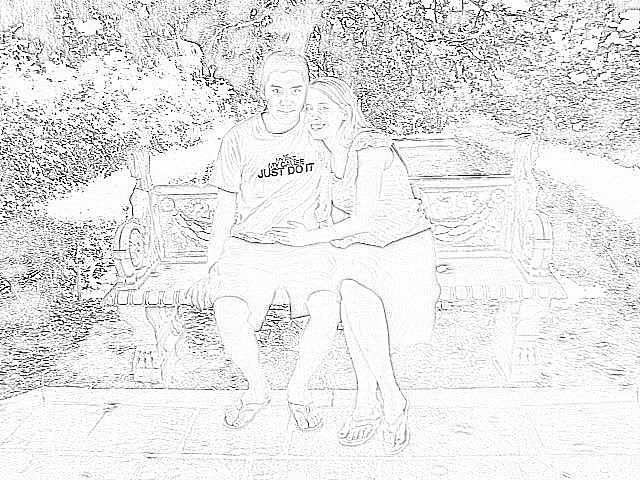 Rodger and I have been dating for five years now. To commemorate this I sketched this picture of us together. I know it's not too fancy but it's just something I threw together.
The five years have flown by and I love Rodger more every day. We were babies when we started dating and we have both grown in our relationship together.
More than anything though we just have fun.
And I just love him.