Wednesday
8pm
eat dinner from Wendy's while watching TV with Rodger.
9pm
start making green bean casseroles for three different places (two for me, one for Rodger).
10pm
late night run to the grocery store once I decide that I don't have enough green beans.
11:30pm
bed
Thursday, the big day


8:30am
traditional bike ride at Santa Fe Dam.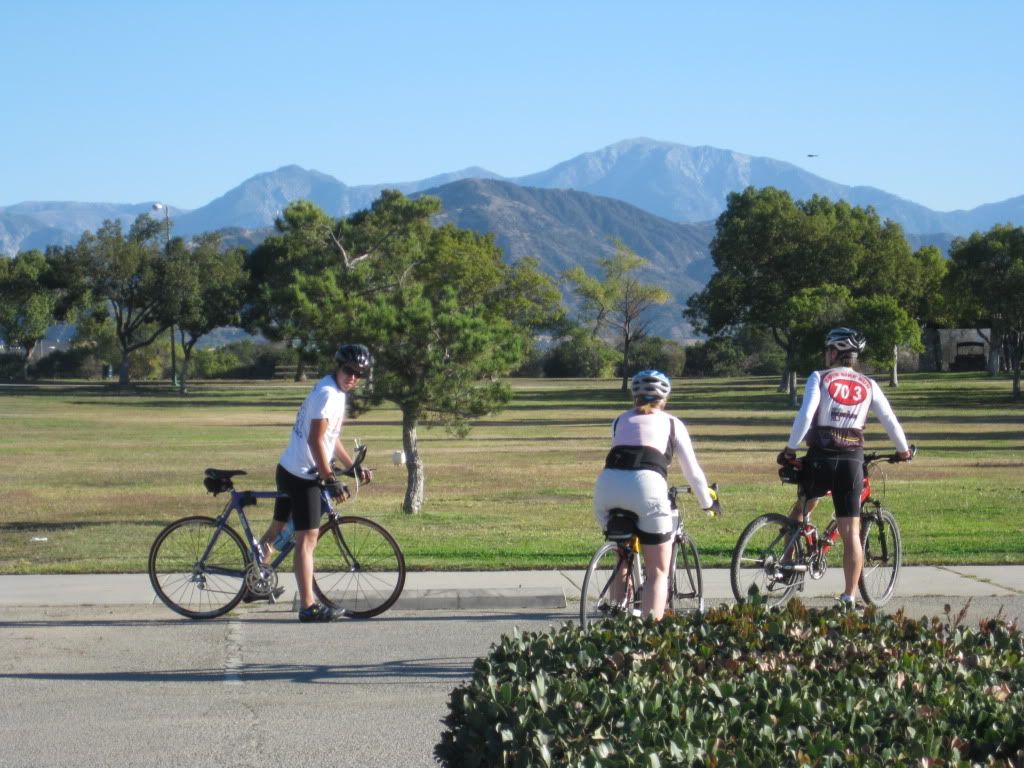 10am
put one batch of green bean casserole in the oven, get everything organized.
10:30am
take a shower and get cleaned up
11:15am
say goodbye to Rodger. My parents pick me up to go to my Grandma Creekmur's for our first Thanksgiving meal.
12pm
get to my Grandma's house, talk, put the finishing touches on my casserole, and put the rolls in the oven.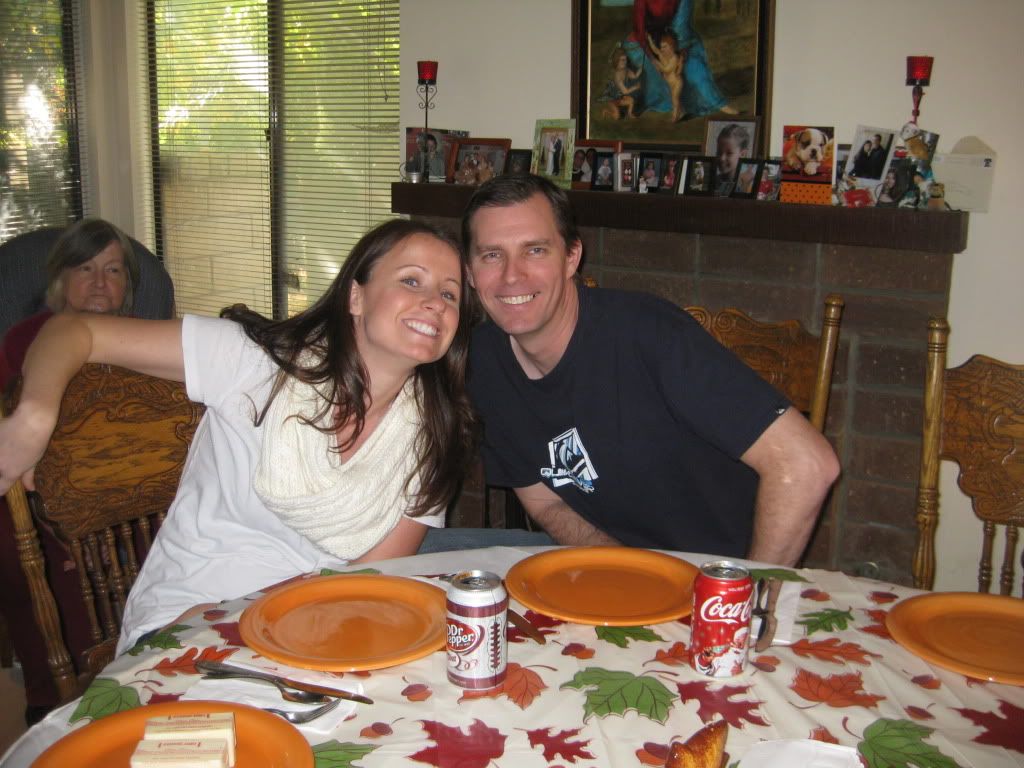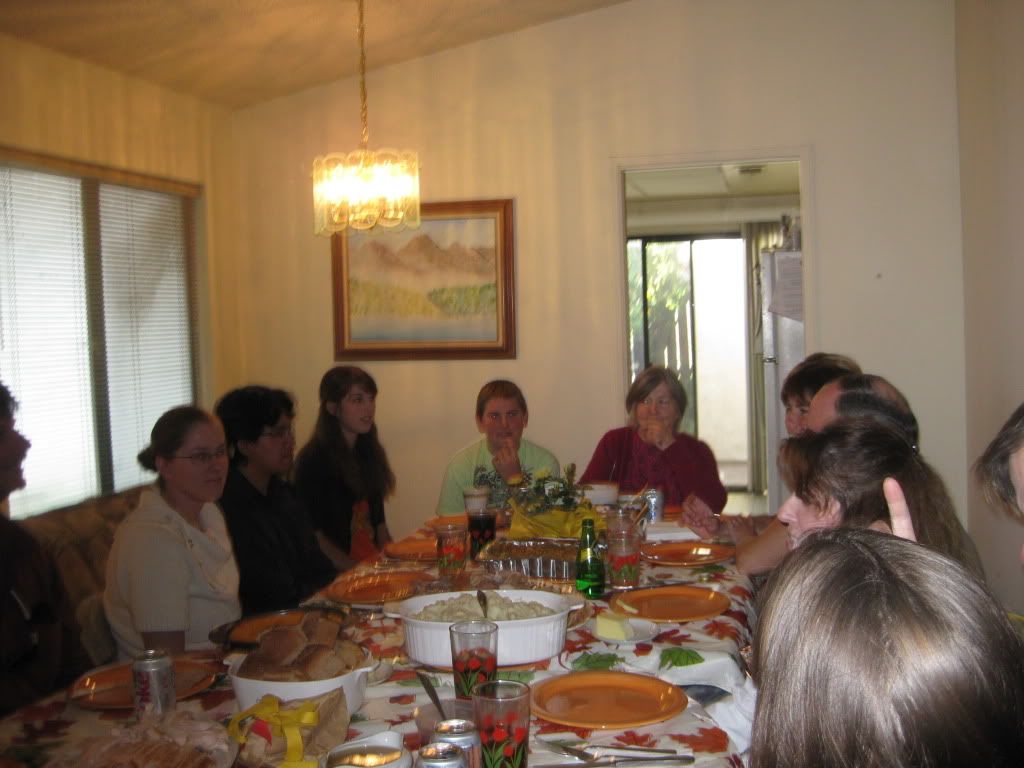 12:30pm
Thanksgiving meal (lunch) is served after a thanks is given that the whole family (besides two cousins) could be together to share the holiday. We eat A LOT and talk A LOT. Beth makes me laugh when she asks if the stuffing has been in the turkey (she is a vegetarian) and then says that she "is not going to be that ridiculous". I love my Beth.
1pm
Still eating, still talking.
At some point
the meal ends and people get up to help clean.
About 30 minutes after this
I ask if anyone needs help. No, Vickie and my dad were just done with the dishes.
More chatting, my uncle David tells me about retirement. Sounds nice.
2:30pm
We sing "Happy Birthday" to my Grandma. It was her 76th birthday on Thanksgiving. It was nice for everyone to be with her on her birthday.
3pm
The family begins to leave. Another great Creekmur Thanksgiving and meal one is done. Time to make room for meal two.
3:15pm
Drive to my Aunt Peggy's house.
4:15pm
Arrive, bombard and cuddle with their seven cats. I love that Johnny.
4:30pm
Cook the second batch of green bean casserole and watch Matt make his bacon wrapped asparagus. Unbelievably I am hungry again.
5pm
Second Thanksgiving meal begins after a nice prayer from my Aunt. I stuff my face with turkey, green bean casserole, cranberries (home made by Vickie), salad (so good), and sweet potatoes.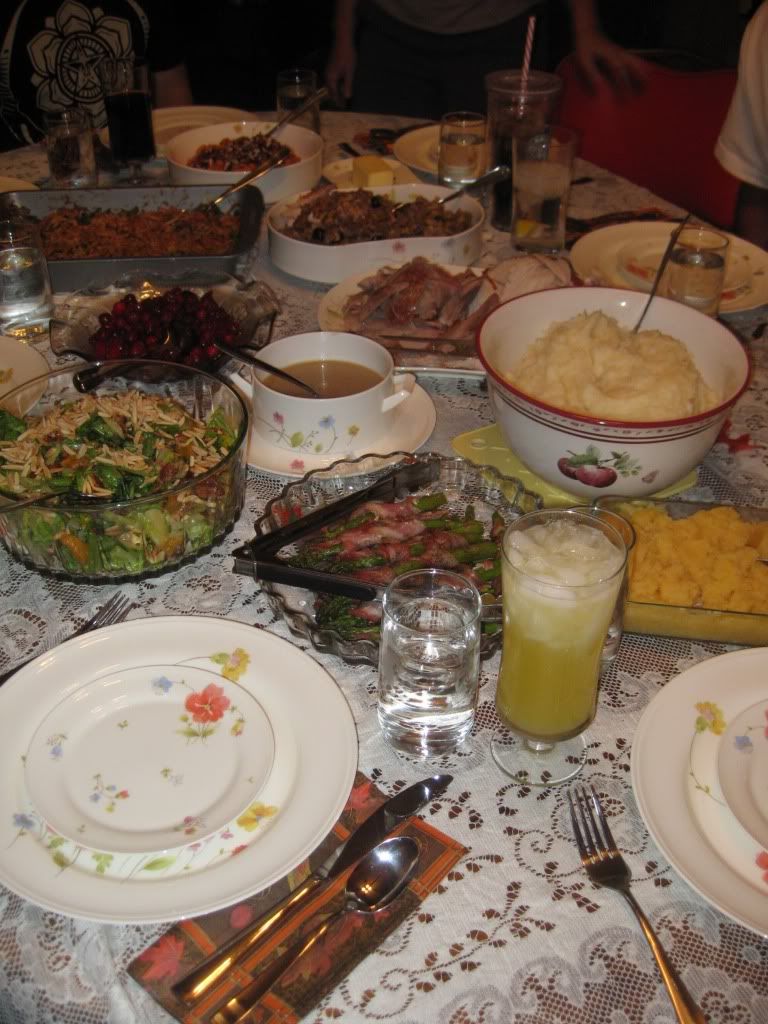 5:30pm
I say "one more roll" about five times. I eat until I almost can't move.
6pm
I lay down on the couch. Too much food.
Lots of fun and laughter and love.
Specifically a lot of laughter at this picture.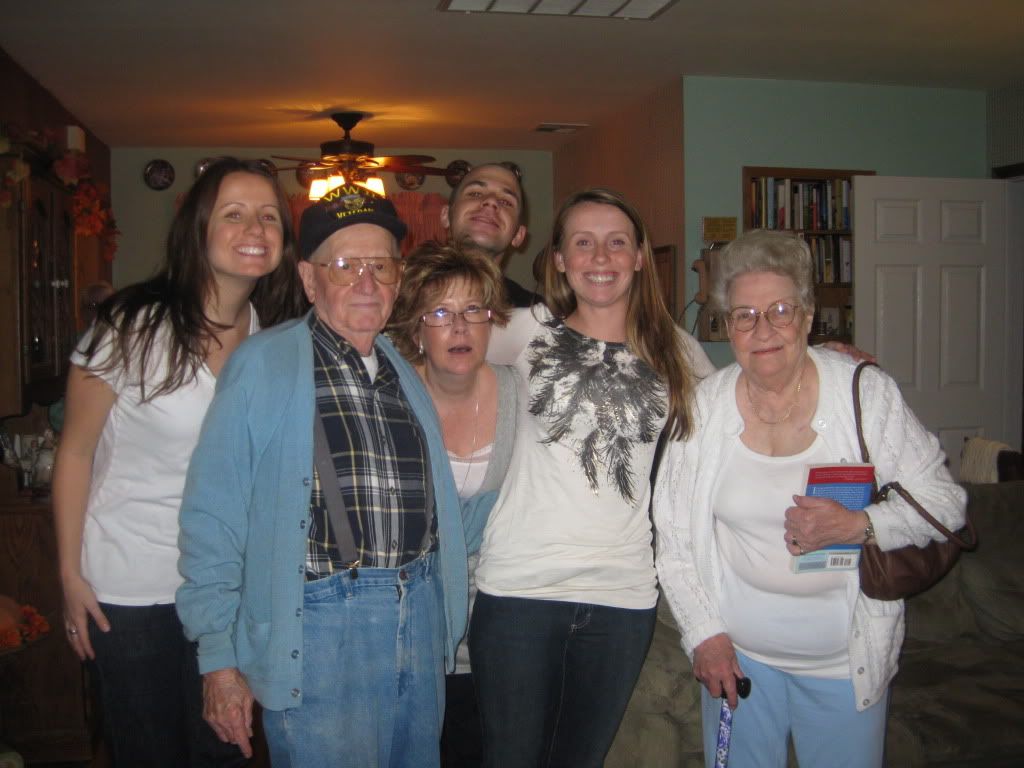 Here's another one, but not as funny.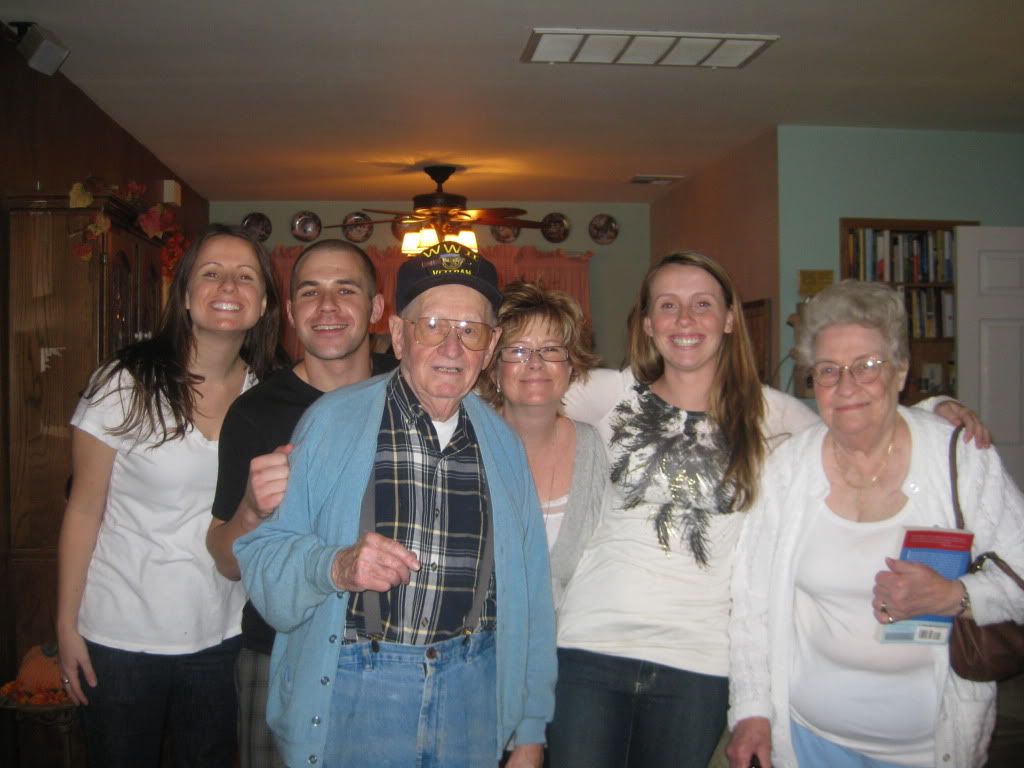 7pm
dessert, I skip it. I just couldn't possibly put another bite in my mouth.
7:30pm
We draw names for the Secret Santa exchange after Vickie states the rules.
8pm
Head home feeling immensely thankful for all of the family and love I have in my life.
9pm
My mom and I watch TV Land "Roseanne" Thanksgiving reruns. At some point during this time my mom tries to relay a thought and then says "I don't even know why I am trying to talk". We were very tired after this long but wonderful day.
Friday

4:30am
Wake up and drive to Target with my parents to meet my aunt for the "Black Friday" sale.
5am
Follow the line into Target, where there are no shopping carts left.
6am
Eat breakfast at Dennys.
7am
Go to Kohls to more shopping with my mom.
9am
Rodger comes over and we go shopping.
It was an early morning but full of fun.
It was a great Thanksgiving weekend.