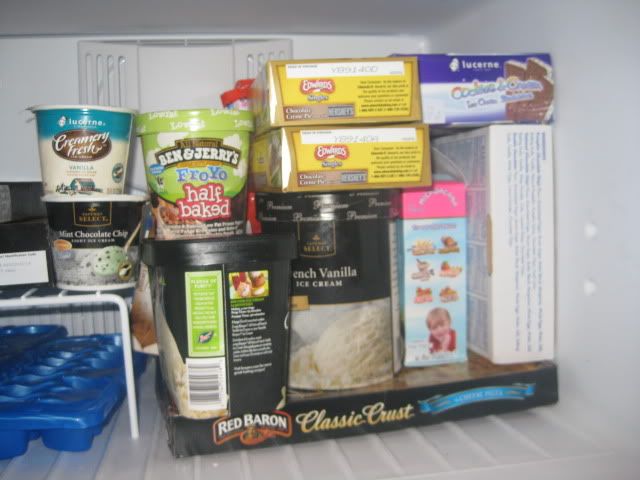 This is what our freezer looks like right now.

I am partial to the Ben and Jerry's and those Cookies and Cream Ice Cream Sandwiches,

I may or may not wake up in the middle of the night and have one as a little snack

. Rodger loves his coconut bars.


What can I say? We

really love

our frozen snacks.