I've got my Fall decorations up. Some of them are for Fall and some are just for Halloween. It's a little nicer to have the Fall ones because then you can leave them up longer and just add a few turkeys here and there for Thanksgiving.
This is the craft that I did. I just bought wooden bats and painted them black, added some glitter, and glued them on some ribbon.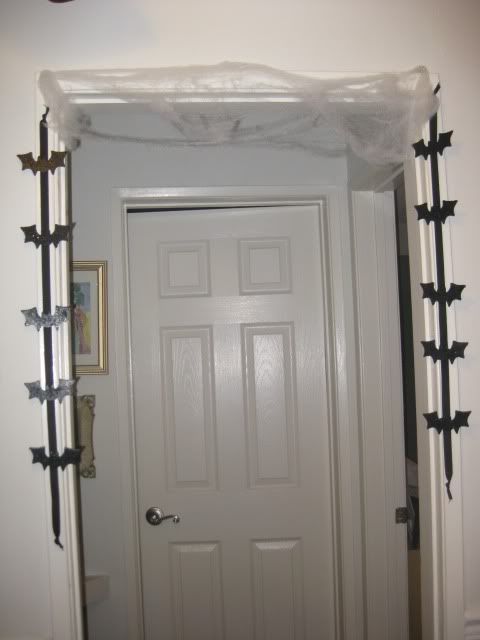 Same thing with these cats.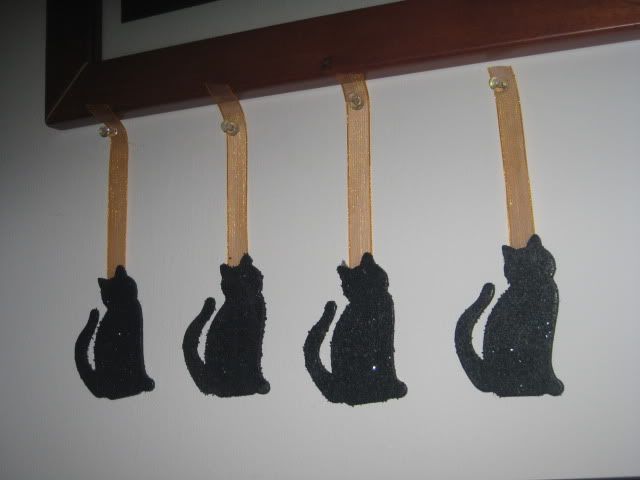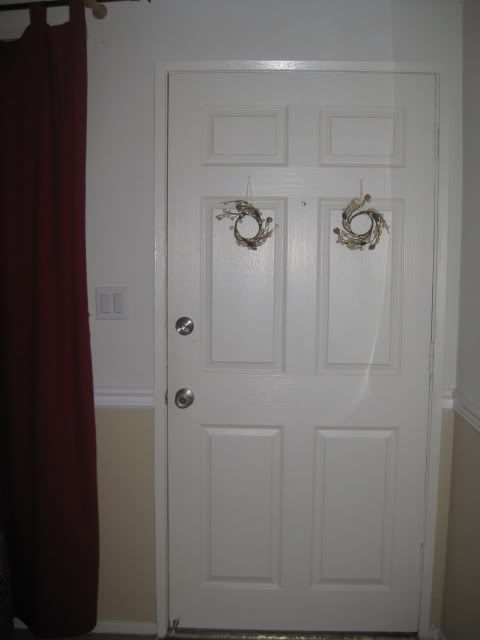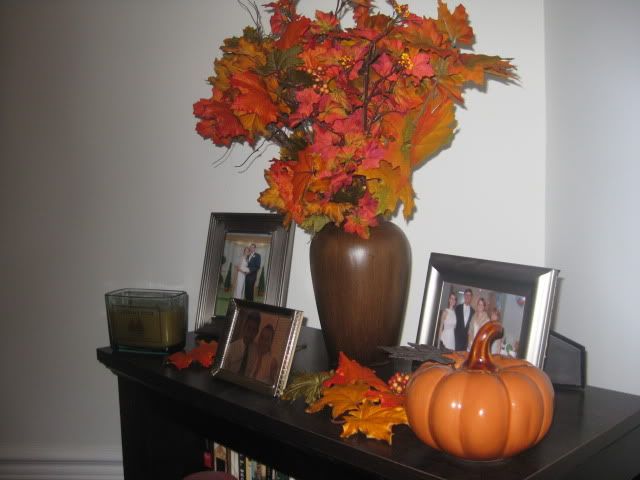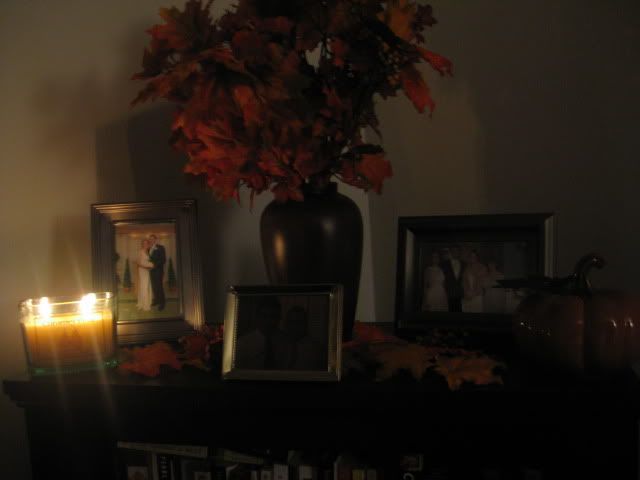 I love Candy Corn and I think it makes a wonderful (yummy) centerpiece.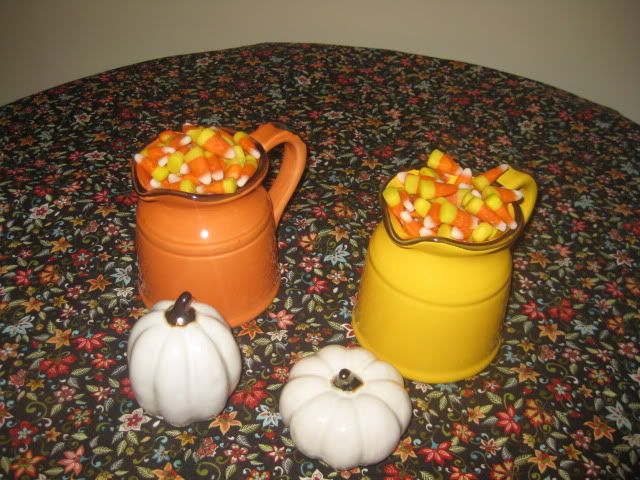 Of course the best Halloween decoration is a black cat, especially one that you can cuddle.