The apartment is decorated, has been for awhile. I love coming home to our own little festive wonderland.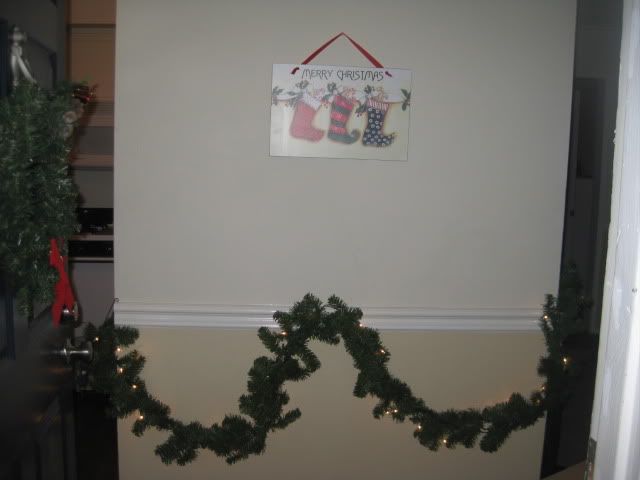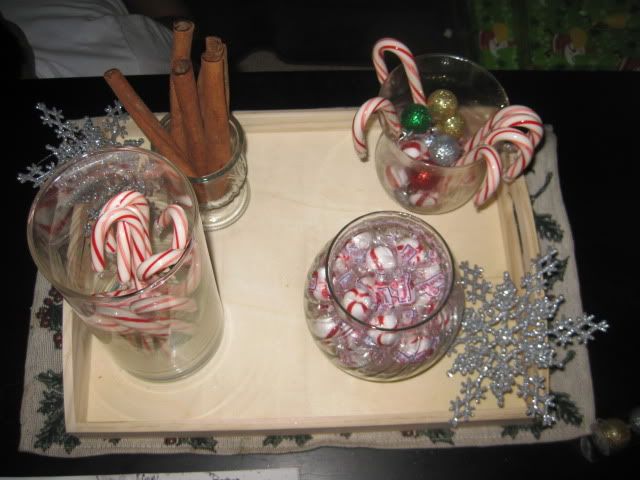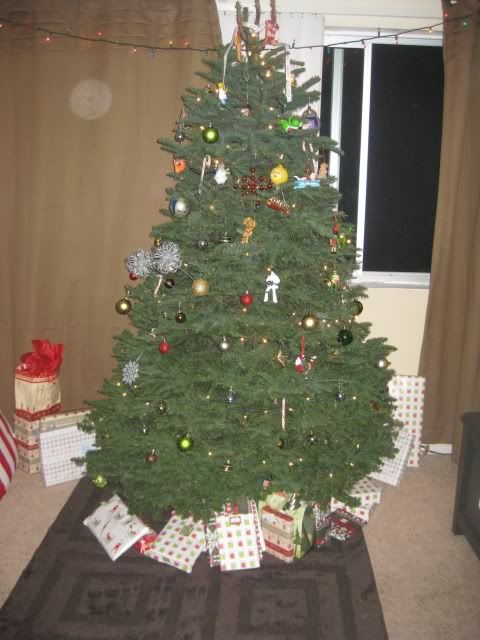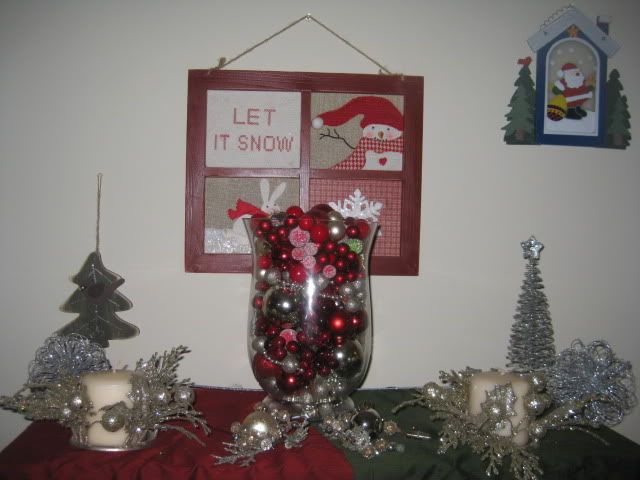 We got our tree on a chilly Monday night. We came home to decorate it with lights and ornaments. Afterwards we snuggled up on the couch, ate "Porto's" Cheese Rolls and watched Christmas episodes of "According to Jim" and "Everybody Loves Raymond". It was cozy little night.
"There's a happy feeling
nothing in the world can buy"