For our fifth anniversary last month Rodger and I went on a short getaway to Palm Springs. We stayed at Hotel Zoso, where they have modern furniture and flat screen televisions and one $20 option for parking.
We stopped at Cabazon for some shopping and authentic A & W Root Beer on the way out to Palm Springs.
Saturday evening we went to Fleming's Steak House and I had the most amazing Filet Mignon. Melt in your mouth goodness. And the waitress congratulated us on five years of marriage. Hey, when I made the online reservation I just put anniversary, I didn't specify. But whatever, we got a box of chocolates and I uncomfortably hid my left had for the rest of our time there. The chocolates were great even though I started sweating when she was talking to us about being newlyweds. Hello nervous laughter.
Later on that night we went to the casino by our hotel and I won like $80.00, well technically I put in some money but there was a definite profit turned. Hello Lady Luck.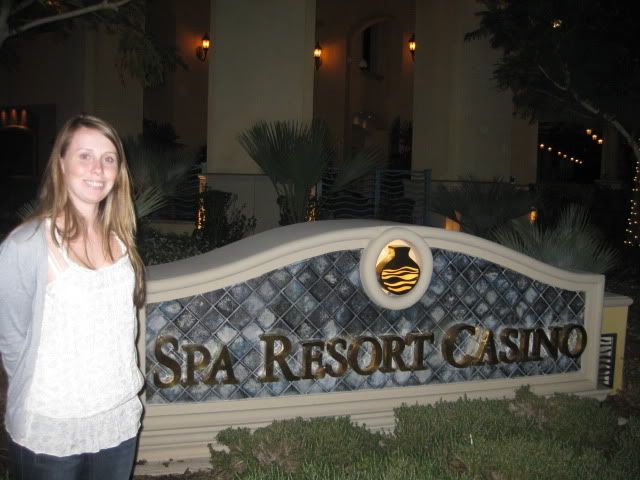 A picture in front of my "cash cow".
It was a fun night. Sunday we came home. It was a great getaway to celebrate a wonderful occasion.