The Christmas tree in the apartment has been up for over a couple of weeks and I just love it. It is just so adorable. Not to tall but not too short and it fits perfectly in the corner next to the window.
The night we got it we bought a cheap stand to go a long with it. When we got it home we realized that Home Depot had not cut off enough branches for the tree to fit properly in the stand. Rodger tried cutting some of the branches off with a steak knife (all we had) but it just didn't fit right. It was too late to go out and buy another stand so we just propped it in the corner for the night.
The next morning we returned the crappy stand with the broken screw and bought a new one and borrowed a saw from my parents. Rodger was able to get the tree up in no time. We decorated it with lights and ornaments and its just looks so pretty. We don't have a tree topper but I don't think it looks bad. I think we will wait until next year to get a tree topper.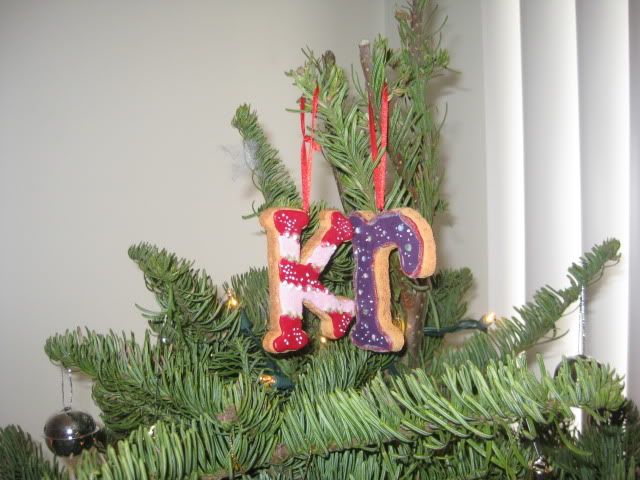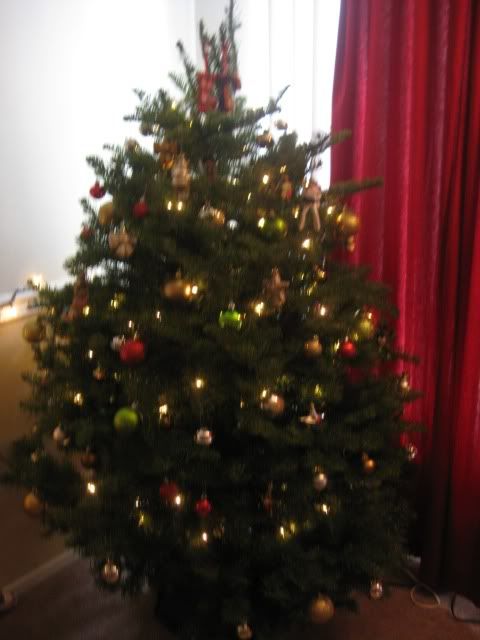 Having a tree is one of my favorite parts of Christmas. I just love the way they look and smell. And now that there are presents under it I don't think it could look any better here.